We have big, big news! Instagram stickers on your story to add web-links, post straight from your desktop. Use Linktree to direct to payment gateways and forms.
Instagram sticker links
First up, what I think is the biggest - and best - insta news yet...You can now use stickers on your story that hold a URL to web pages! Before this was introduced you could only share 'swipe-up' links via your story if you had a following of 10,000+ or have a verified account. The use of sticker links are not limited to your follower numbers meaning just about everyone can share links directly to various web pages and blog articles.
The link stickers work in a similar way to any other stickers on a story. You simply tap the sticker icon at the top of the screen, scroll down to or search for the link option, select it, paste in the URL and position the sticker on your photo or video. Instagram says it's working on options for users to customise the sticker and provide more context to viewers about the page it leads to.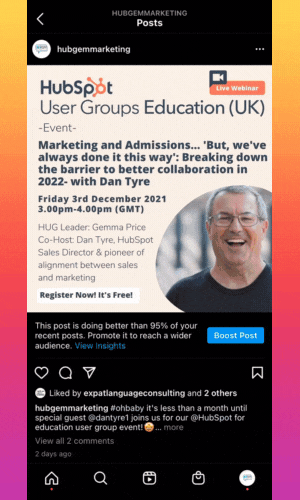 We have been testing out the link stickers a bit recently and have found it very useful to create UTM links that enable you to track the engagement, especially if it is content connected to a HubSpot campaign.
If you cannot yet see the link sticker, not to worry, as Instagram has said they are still rolling this feature out and it will be available yo everyone very soon.
Posting from your desktop
You can now post directly to your Instagram account from your desktop; creating a post is no longer limited to just a mobile phone or tablet!
Simply click the add/new + icon in the top right hand corner (as shown by the arrow below) and follow the steps as you normally would when creating a post.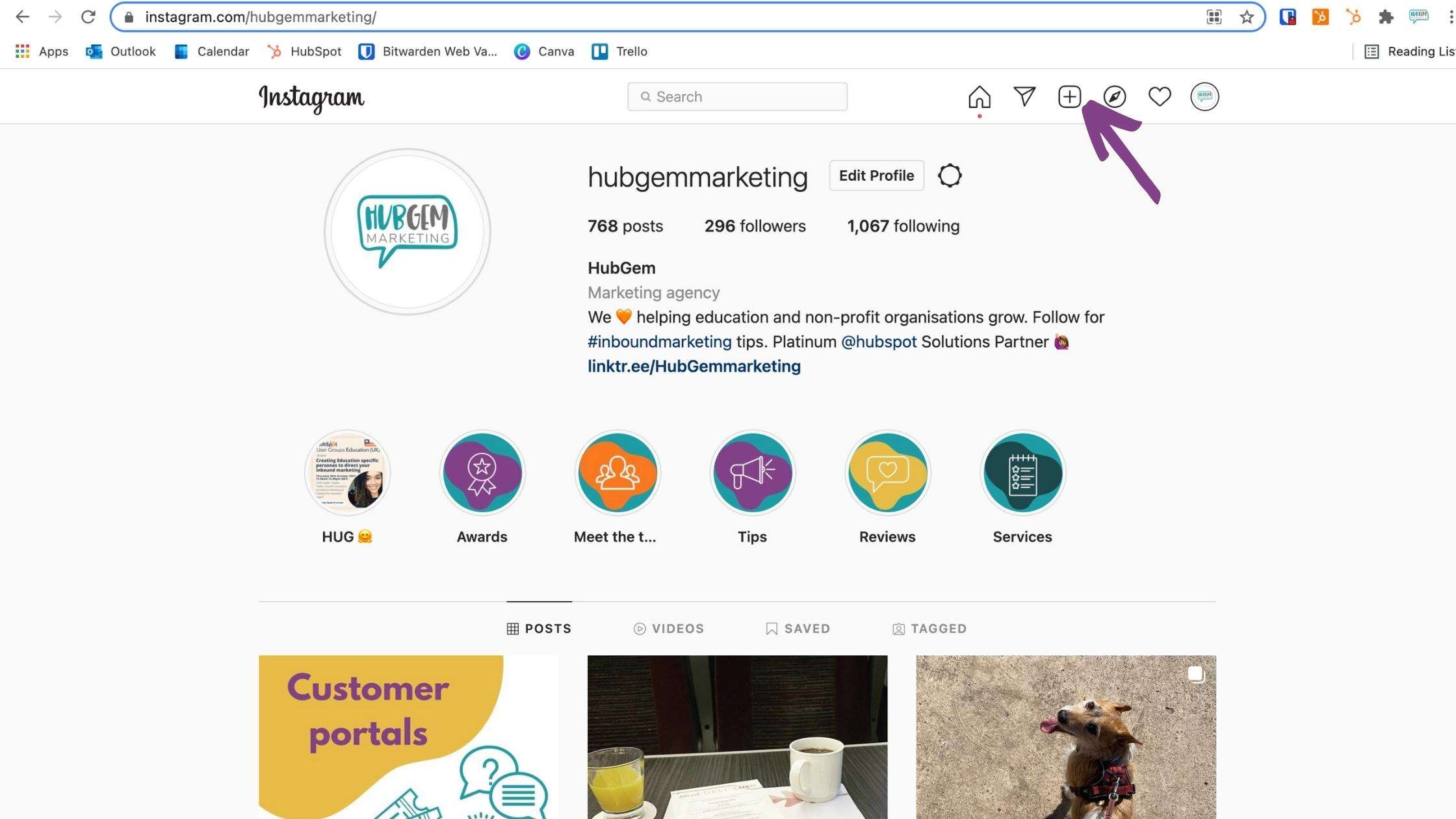 Instagram fundraisers
I thought I would touch on this once quickly as it is very useful to know. Instagram also have a new feature out that give users the ability to create fundraisers straight from the content you are posting; this includes stories, lives and grid posts on your profile page.
There's a bit more too it but we have another blog all about exactly how to manage your fundraisers via instagram which I will link here.
This leads me nicely into the new Linktree payment feature.
Linktree payments
You can now make payments directly through Linktree using PayPal or a credit/debit card. With the Linktree commerce link you can set up payments to go straight from your customer to you.
This would make fundraising via social media, particularly for Instagram much easier. For example your school is doing a charity run to raise money for Red Nose Day, you can create a post about the fundraisers and direct your followers to your Linktree where they can donate- without being redirected to anywhere else.
Linktree forms
Form links make it easy for all users to receive messages and collect details about the people that clink on their Linktree. This new link type allows visitors to provide their name, email, phone number, location, and/or a message via a form straight from your Linktree. Messages go straight to your inbox so you can follow up and engage with your audience directly. (Image taken from Linktree)
Linktree forms mean that some of your enquires could come through Instagram. Instead of using the direct message function, you are able to set up a form that will capture all the details you require, including an email address and what the enquiry is about (open day, prospectus etc). This will make it a lot easier to reply to enquiries on the Instagram platform.
Want to start learning more about how you can utilise Instagram for your education marketing?
Use the button below to download out free Instagram for education ebook!