The team at HubSpot are constantly introducing new features and updates throughout their CRM system and often it can be hard to keep up! So, I am going to run through some of our favourite new additions that we know our clients will love.
First up....
Inbound calling
(public beta)
Businesses can now acquire a US, UK or Canadian phone number within HubSpot. These phone numbers can be used to place outbound calls and receive inbound calls forwarded to your phone. Plus, all inbound and outbound call records, recordings and transcriptions will be recorded in your CRM. HubSpot also has built-in conversation intelligence that automatically takes notes and provides deeper insights into your team's calls.
Forms
(Marketing Hub)
The HubSpot forms feature has had a few new updates recently. Firstly, there is now simple automation available directly within the forms feature (no workflows required!) that allows you to send automated marketing email follow-ups after a form has been submitted and set follow up tasks, all whilst building your HubSpot forms. And just to make this feature even better, it is even available in Starter HubSpot accounts!
Secondly, you can now associate your forms with your Marketing Campaigns. This is inclusive of forms embedded on HubSpot and external website pages.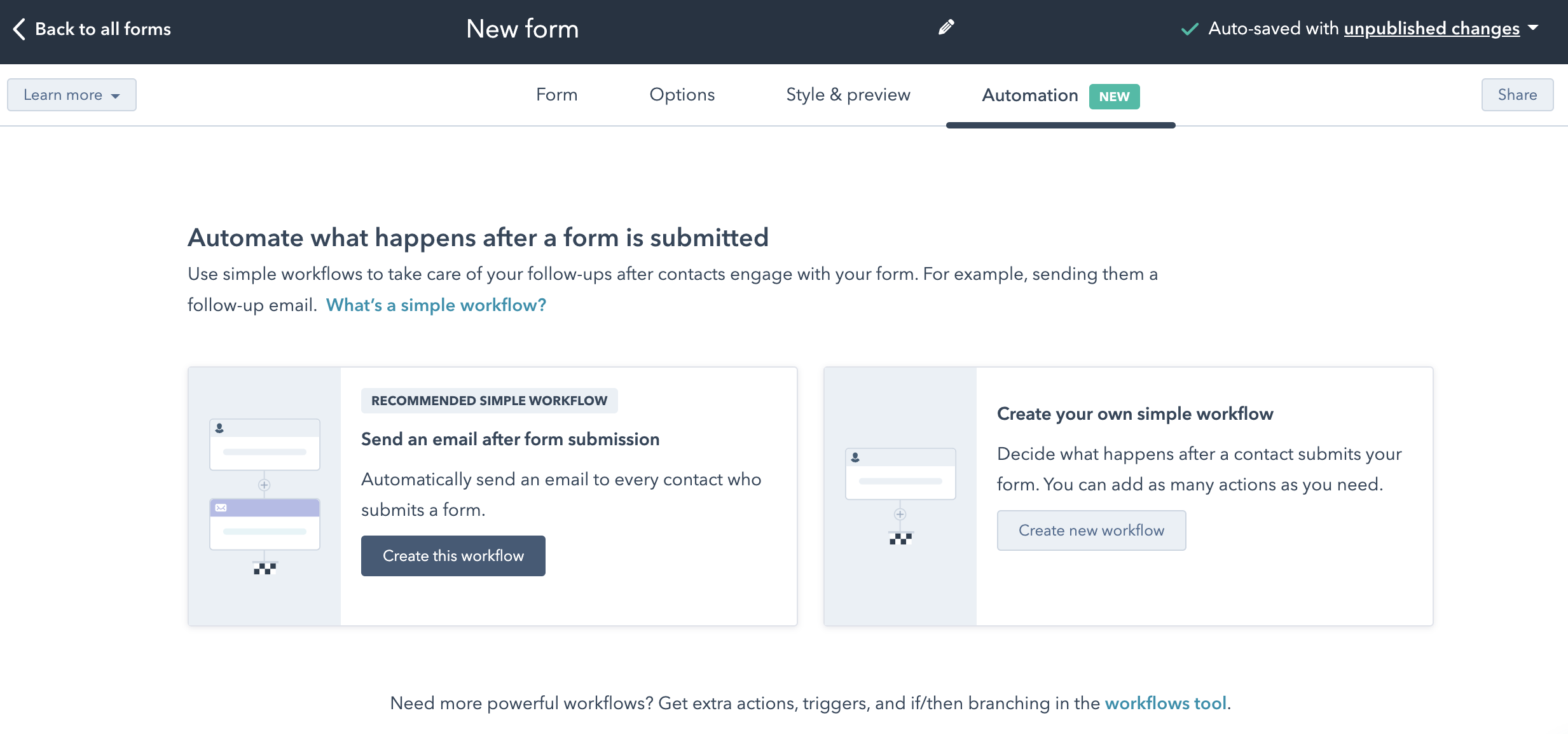 Finally, you can now add non-HubSpot user emails to receive form submission notification emails. This will allow you to keep your Senior Management Team informed of when your prospects are taking certain actions and allow more collaborative working with wider teams.
Prioritisation for tasks
(All Hubs)
You are now able to assign additional priorities (high, medium, low and none) on tasks. This is available in all areas of the HubSpot platform where tasks are created, e.g. your workflows, sequences, Task app, recorded pages etc.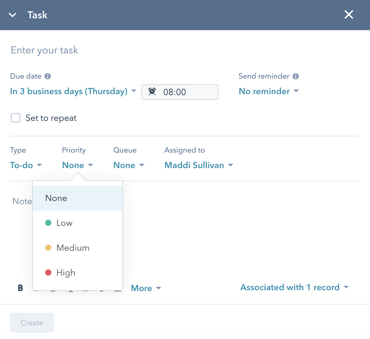 Email health by industry
(Marketing Hub)
Email health is a great way for you to gauge how successful your marketing emails are and how inbox providers view your emails. The email health tool in HubSpot now provides industry-specific benchmarks for the overall health of your emails and each of the metrics that factor into this score.

Unique value enforcement on properties
(All Hubs)
You can now enforce uniqueness on properties to prevent duplicate values from occurring. Within the release of this new feature, admins can now set newly created custom properties as unique through the UI for HubSpot standard objects (companies, deals, products and tickets), as well as custom objects.
This works by assigning properties unique IDs. Turning the unique ID on for a property would prevent two records from having identical values, and you can create multiple unique ID properties (but not edit old ones). You can create up to 10 unique value properties per object, and two unique value properties for custom objects.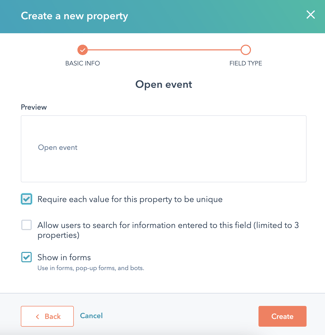 Want to learn more about the HubSpot CRM features and how they could help your organisation? Book onto one of our industry-specific CRM demos using the button below!
Already a HubSpot customer but want to know more about how we could help you? Book a call with one of our consultants using the button below!